Back to Street again, for the same customer as the
Toyota RAV4
This time it was a 56-plate Audi RS4 Avant. Purchased a couple of weeks previously, he was a little disappointed how it looked and asked what could be done. It was agreed to carry out a Full Valet+, spending extra time on the exterior.
Forgot any interior pics....again...but here are some exterior befores. Slightly frustrating as they do not convey how dull it looked in the flesh.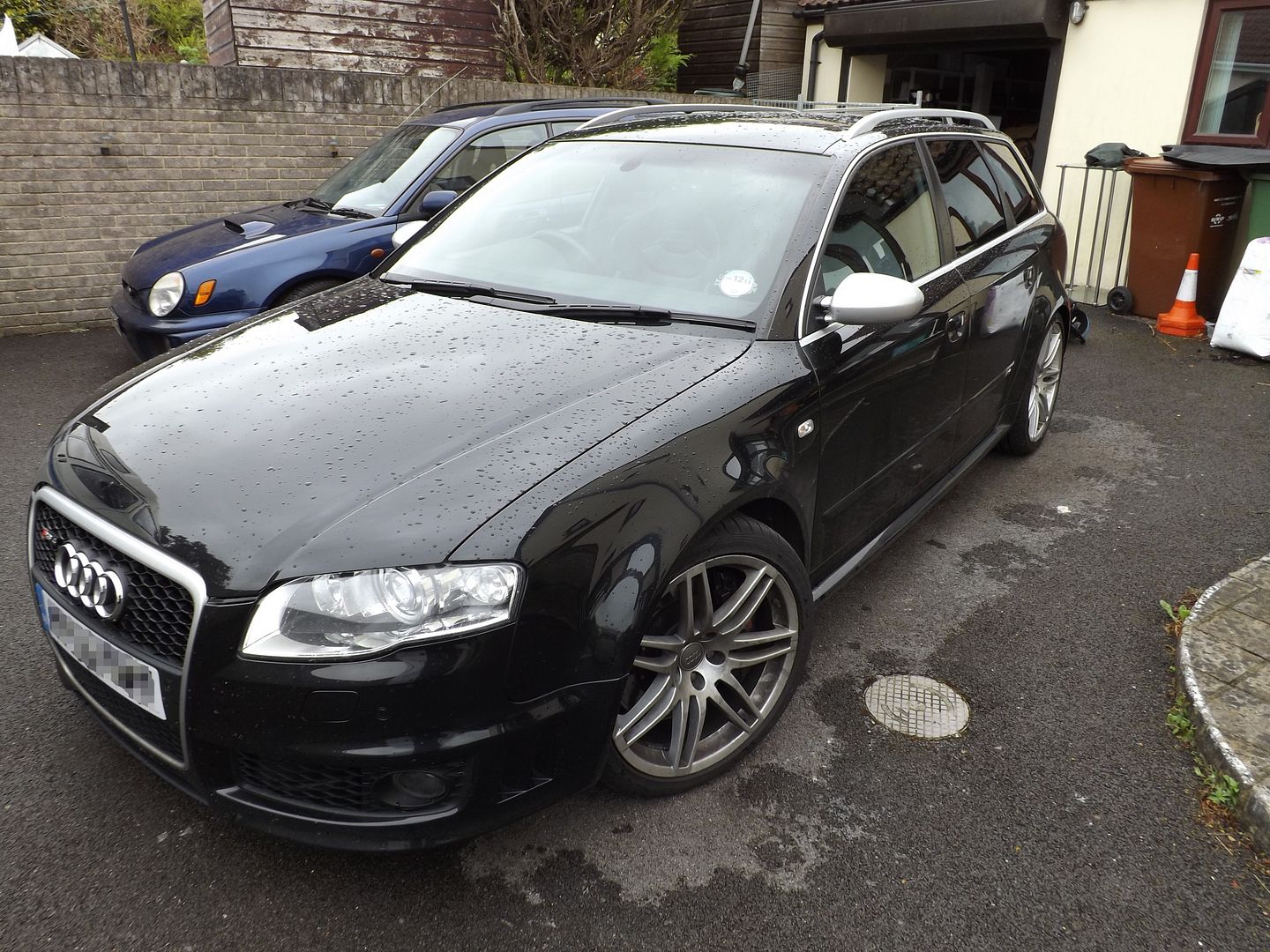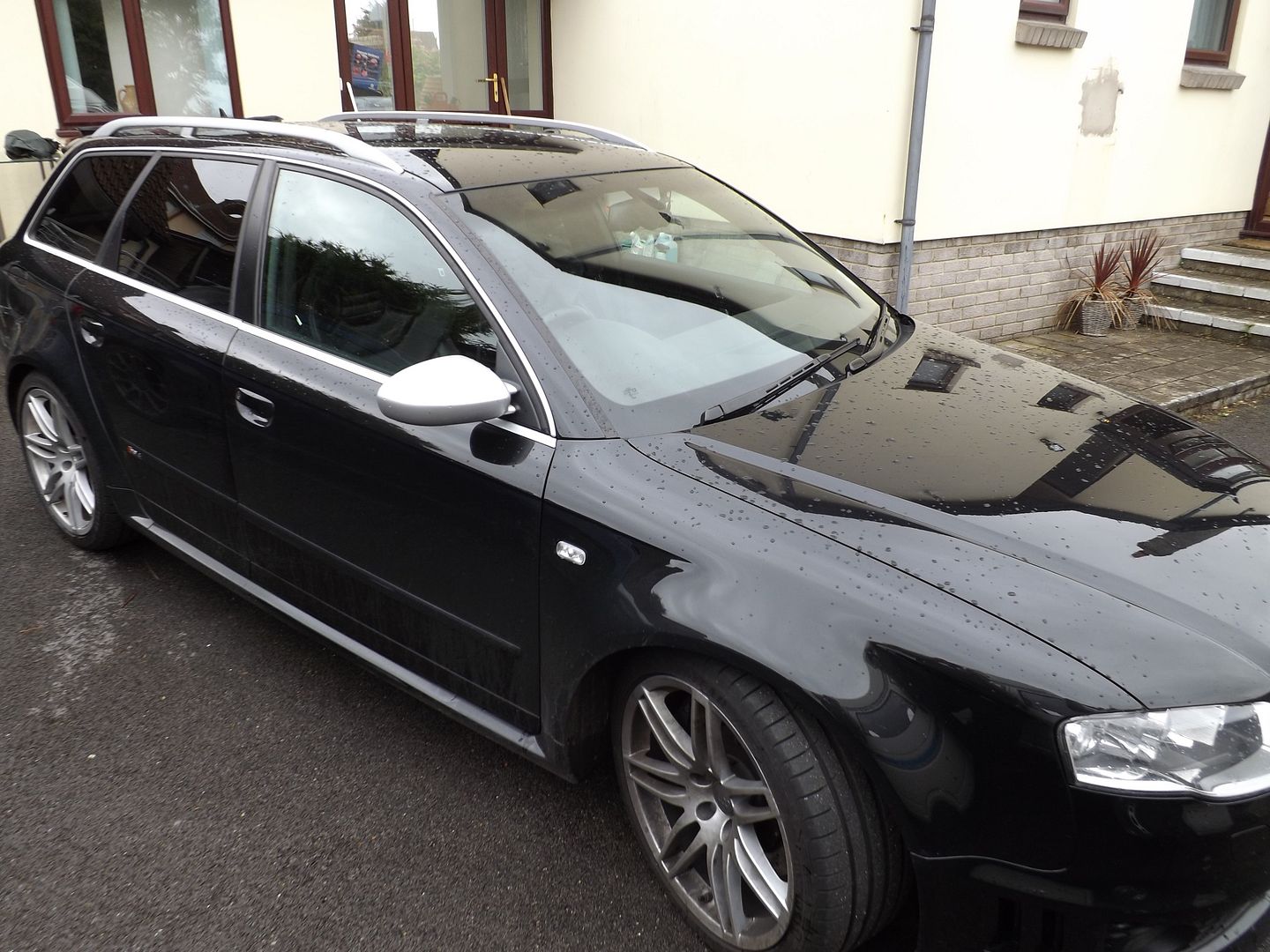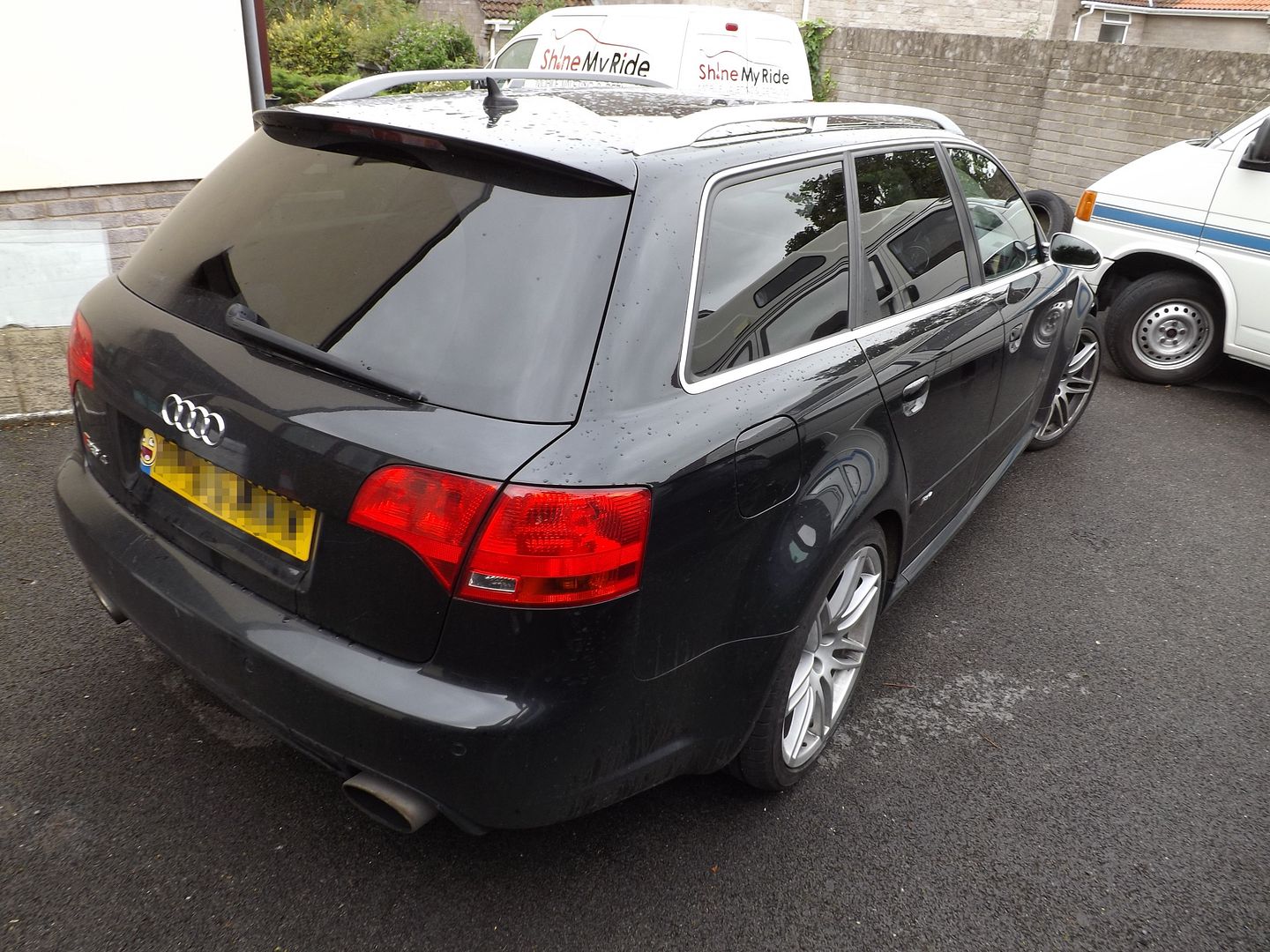 Knowing that the exterior would be where most of the time was spent, I decided to get that done before the interior. So the usual wash and decontamination process etc etc etc. Bear in mind this was a valet, not a detail. After a test section with the DA, I went with an Orange Hex pad and Menzerna FG400 to remove the worst, and then a White Hex and Menzerna SF4000 to refine the areas.
Rear quarter panel before FG400
Rear quarter panel after FG400
Rear passenger door before FG400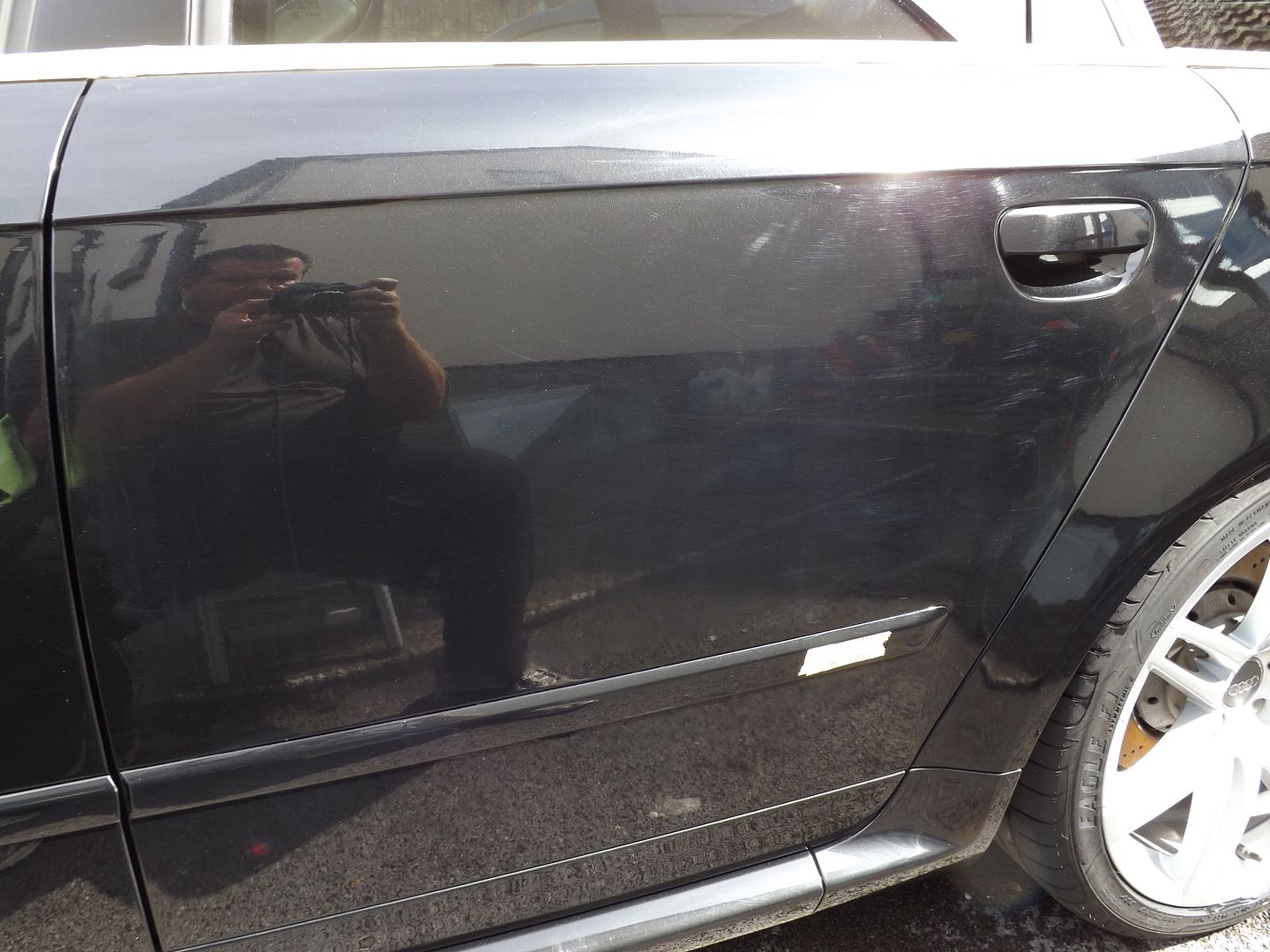 Rear passenger door after FG400
So on with the same combo, then refining with Menz SF4000. The final job that day was a polish with
Zaino Z5 Pro
on a cotton applicator pad, left for 20 minutes to cure before buffing. While it was curing, I dressed the tyres with
an online supplier Long Life Rubber Dressing
. This was after the Zaino Z5: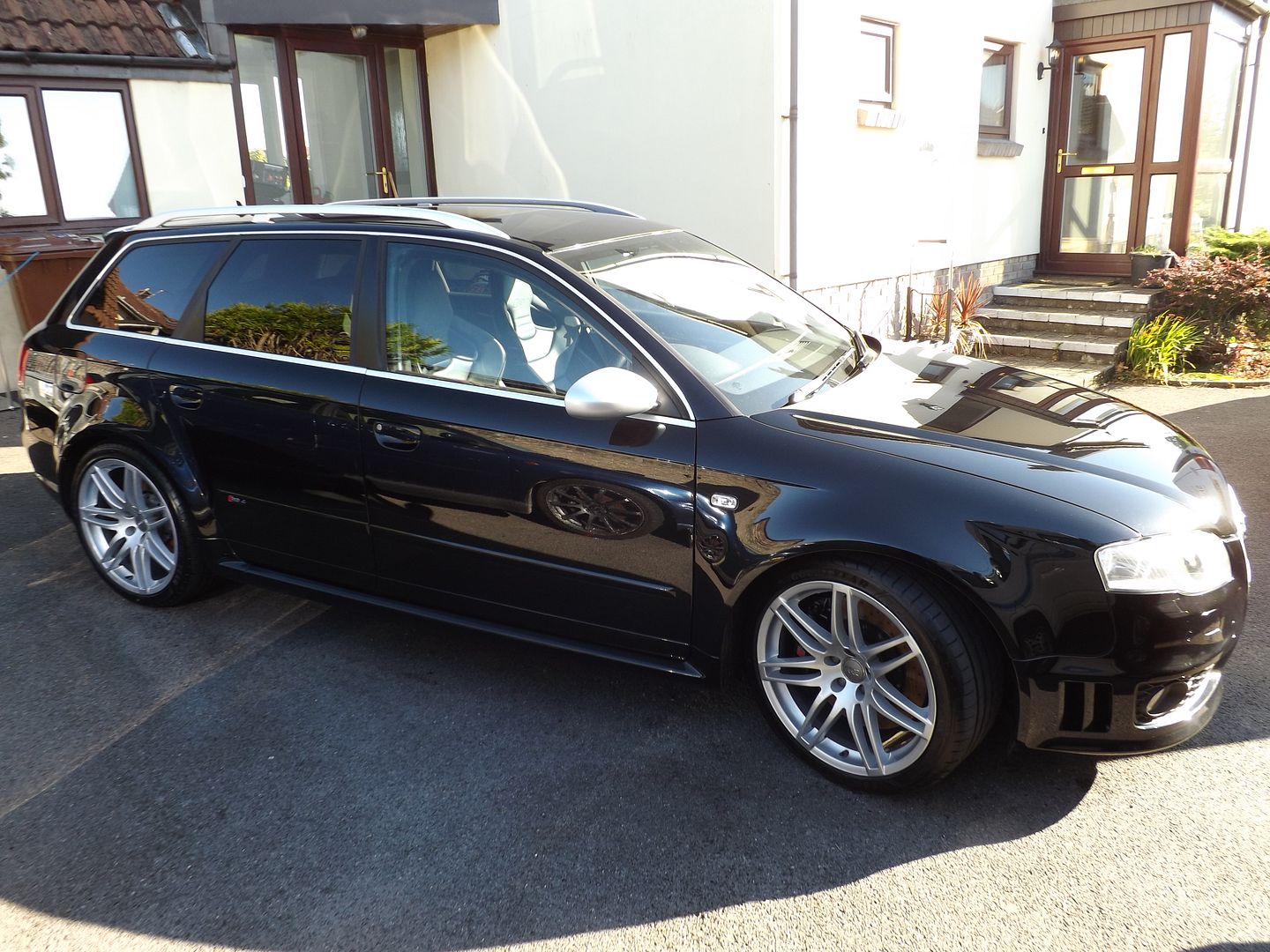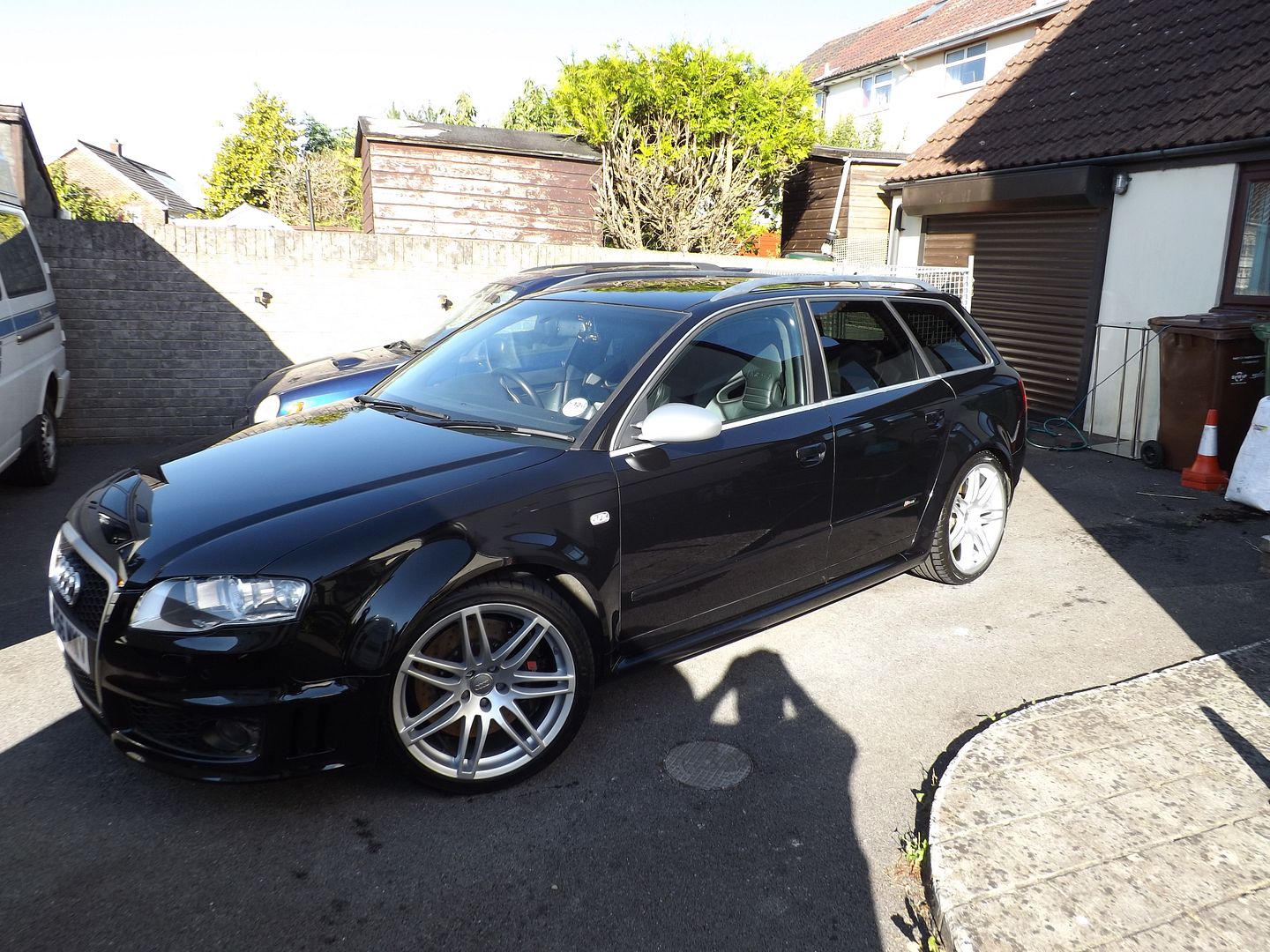 Now I COULD have left the exterior there, but I felt I could give it more wow factor. When I arrived back in the morning, I went over it with
Zaino Z6 Ultra Clean
to enhance the gloss a bit more. I then proceeded with the interior, using
an online supplier Carpet Shampoo Extra
in the Goerge for the mats and carpets, wiping over the surfaces with an online supplier APC. The kick panels were dressed with Autosmart Pazzaz.
So back to the exterior, it was still dry, so it was chance to use some
Zaino Z8 Grand Finale
to really up the finish.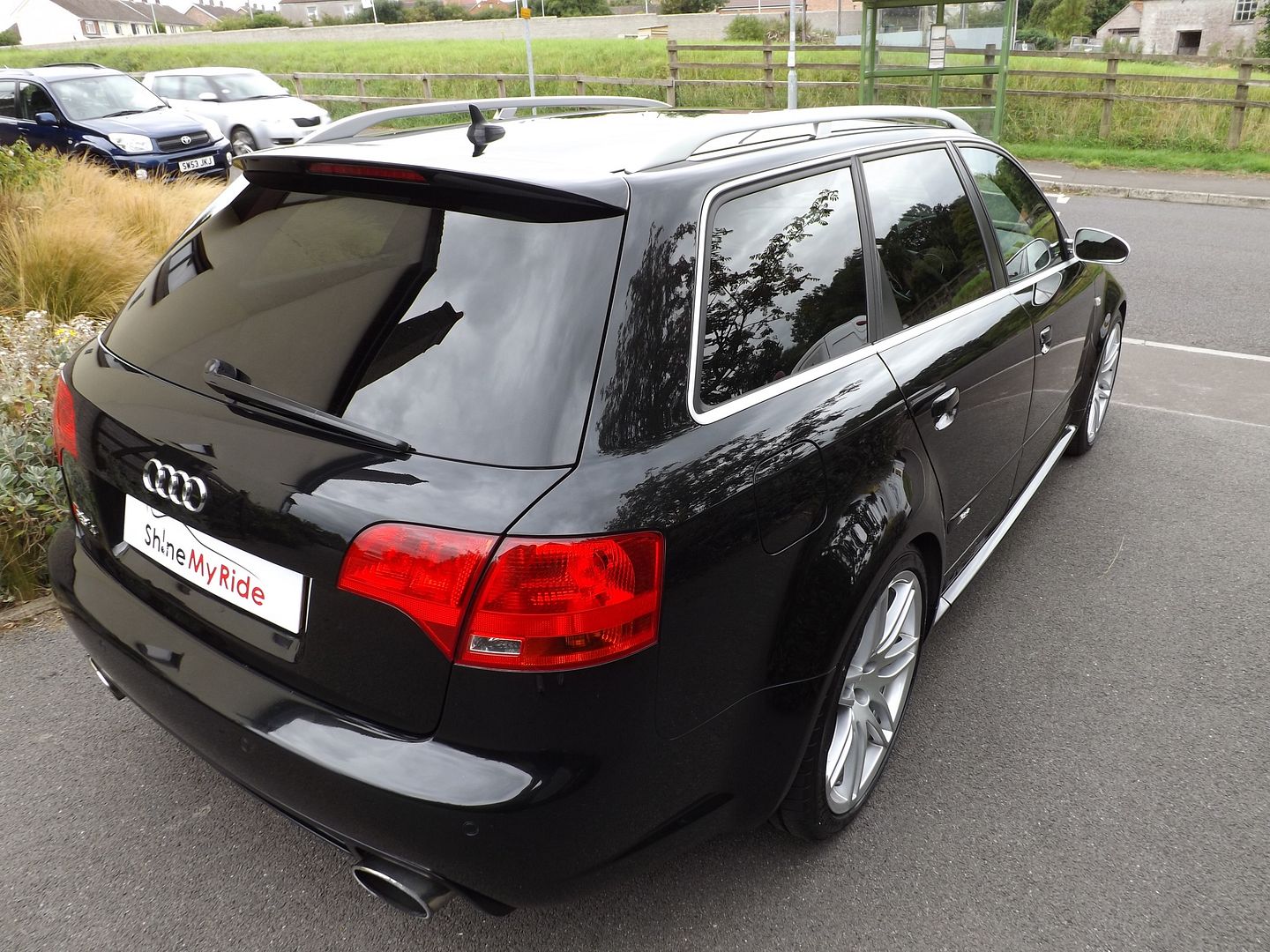 Some more gratuitous shots showing the finish acheived: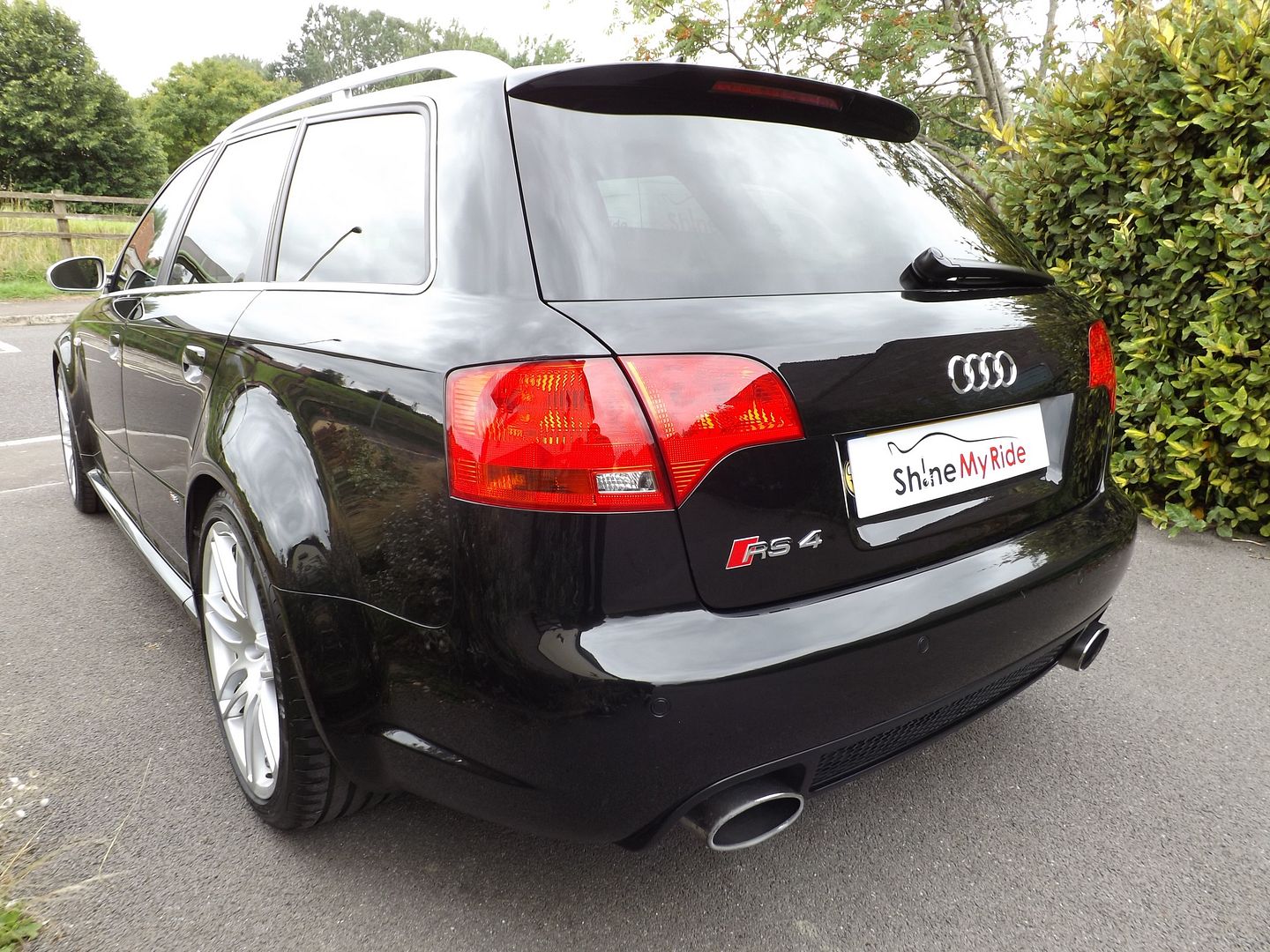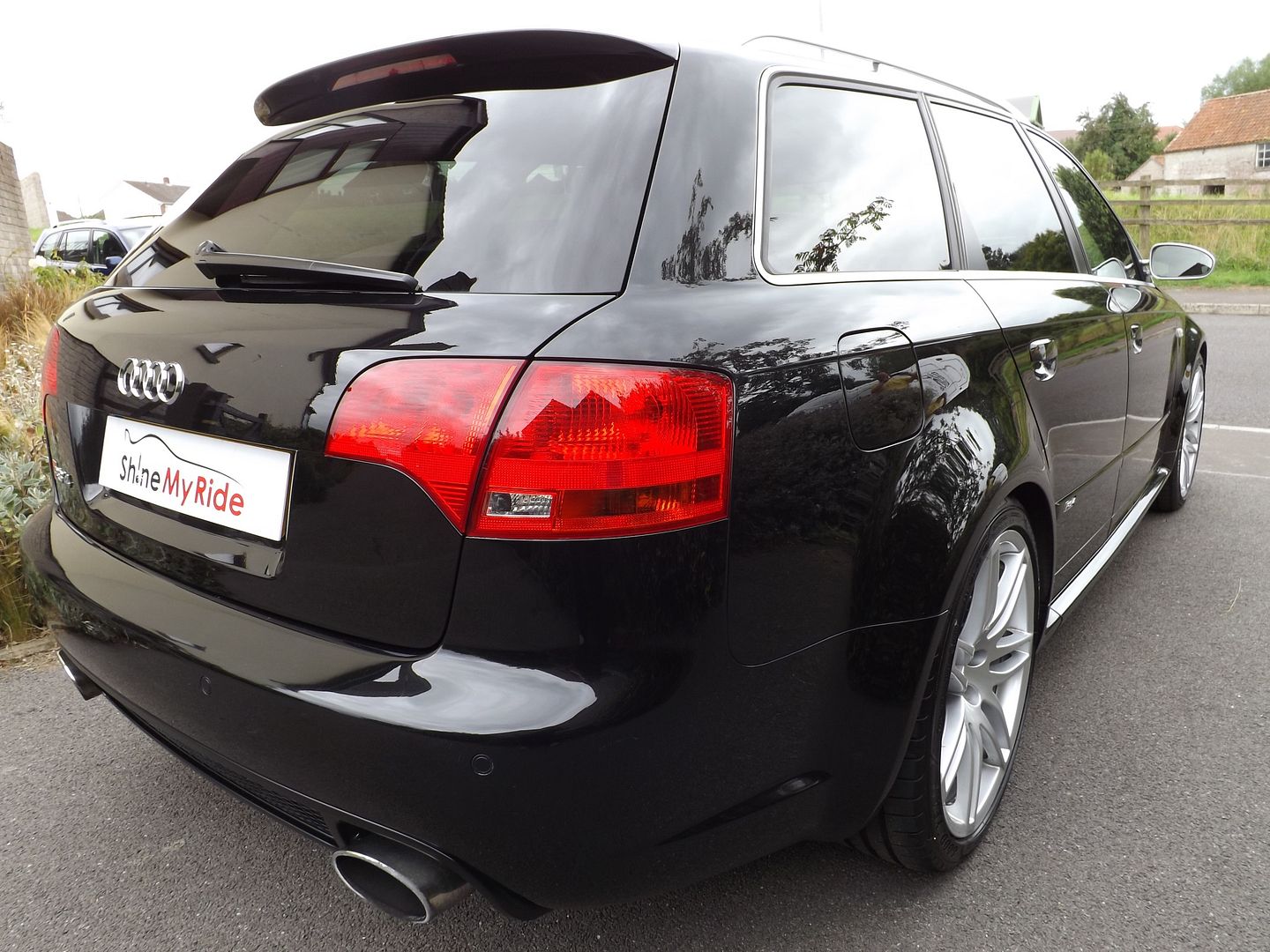 And then my usual side-by-side pics

He took me out in it
what a turn of speed