Hi Guys last week G3 valeting had this Honda S2000 in for an
Enhancement Detail
and full Gtechniq Protection at our unit in middlemarsh Dorset,as you will see the car has suffered a tad from the usual swirls and wash marring plus a neighbours cat that likes to sit on it i said sit.
Anyways after chatting to the owner it was decided that an enhancement would be the best course of action and lsp of Gtechniq c1 c2 exterior wise with fabrics/hood treated to i1 l1 for the leather etc .As anyone who has worked on japanese paint could testify it is quite soft in the main which can cause it's own problems and soft was not the word with this paint. Enough of the chat heres the pics ....
After the wash and bring inside stage this is what confronted me not horrendous by any means..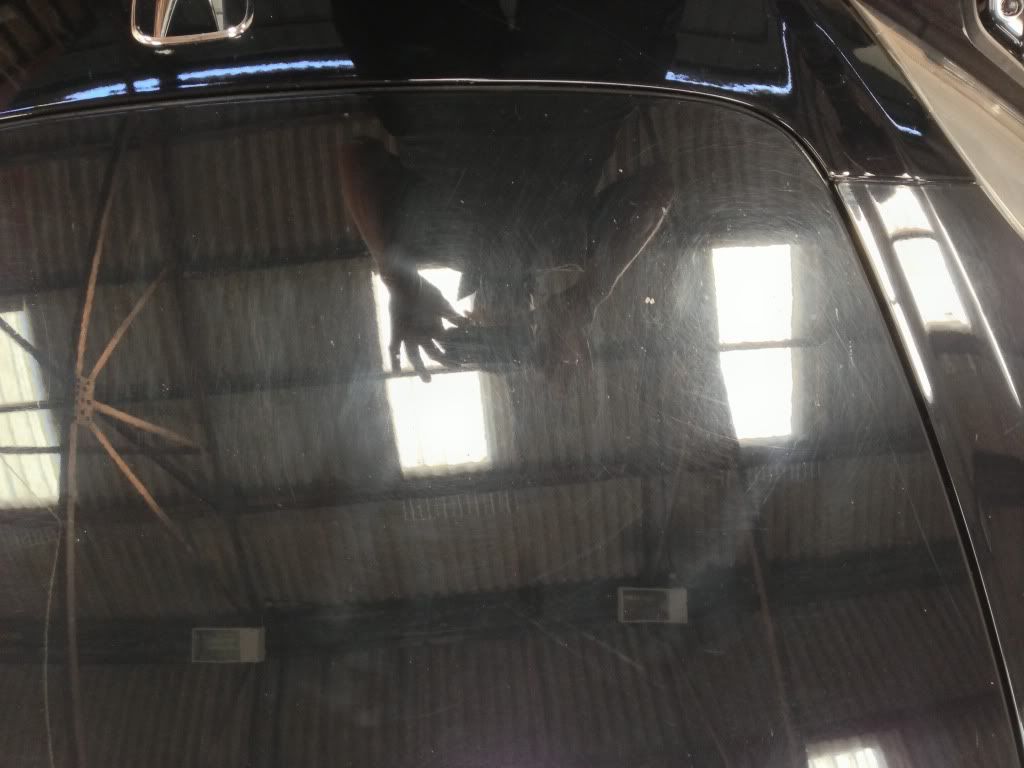 Time for some clay Bilt hamber soft clay used removing this from just half the front wing
car after clay stage
thought i'd try menzerna ff on a 3m blue then yellow pad for starters but it wasn't making the required difference so stepped up to menzerna ip or 2500 pf on a blue 3m to get required level of enhancement... rolled outside and got this ..
continued round the car with this combo and by around 6 pm i was ready to start the refining stage.. easy or so i thought 3m blue with menz ff easy... not
after alot of pfaffing around grief and working till gone 11 pm on day 1 and a da that would not work one minute then the next plus one combo working on one panel and not the next and leaving holograms on the refining stage and changing/cleaning pads every 2 minutes or so it seemed, i went home cream crackered and with no hair
. At this point i would like to thank dave at dmd mobile car valeting services for listening to me bang on about how it wouldn't finish down and generally moaning ...cheers dave.
Next morning i awoke early and got down the unit to find the detailing fairies had completed the car for me .... then i woke up...
started on the car again this time with a menzerna black pad and menz ff and slow speed on the da with hardly any pressure just the weight of the machine and this achieved the desired results at last, this was the softest paint i have ever worked on...
brought out into the currant bun and grabbed a reflection shot after the refining stage.
applied the Gtechniq c1 very gently as marring was occuring on wipedown so clean microfibres every wipedown .C2v3 applied x2 and a coat of silo seal 1.5. wheels sealed with c5 plastics c4 glass wolfs glass guard x 3 had this on the van and got 8 months so far.
finished pics .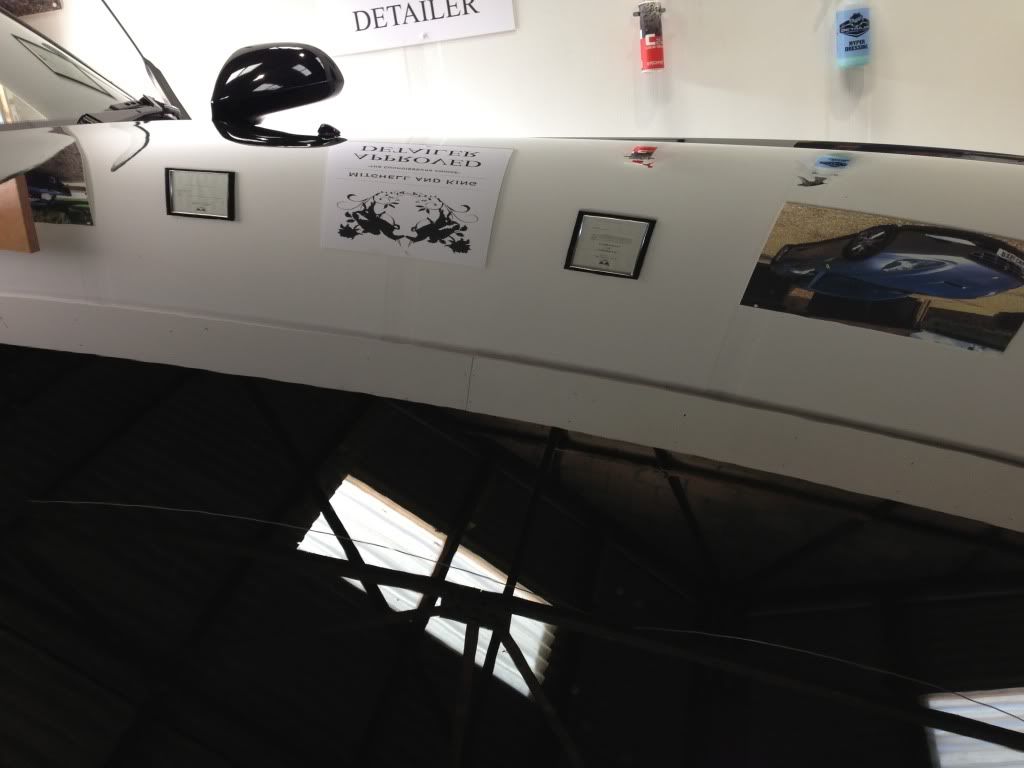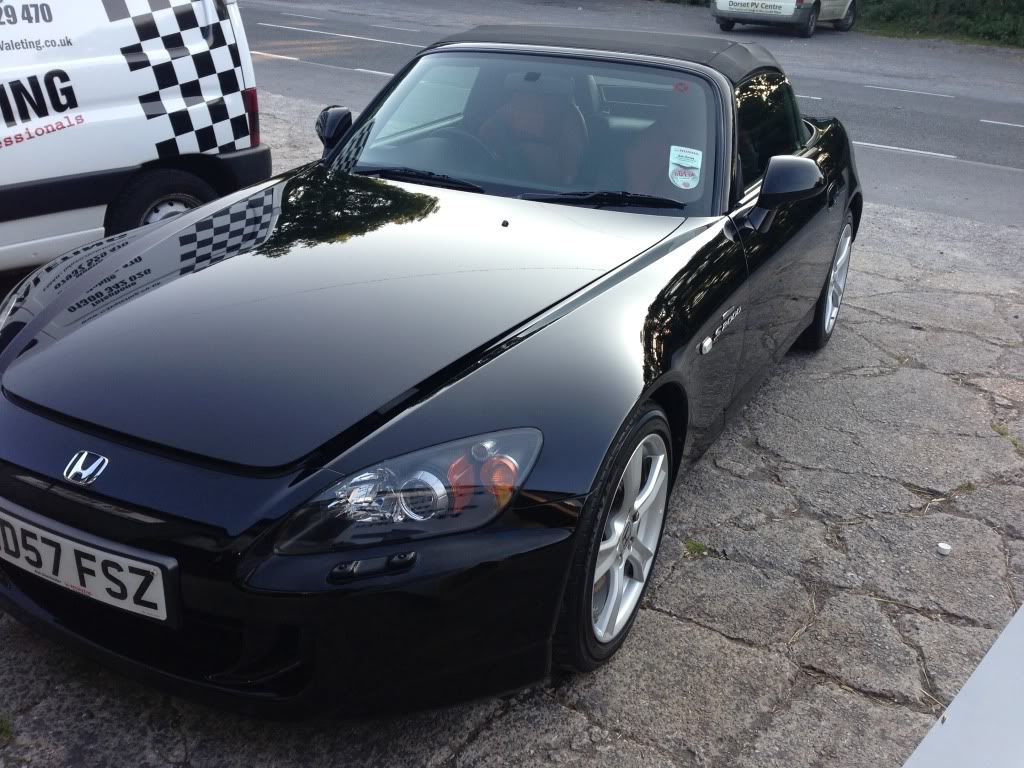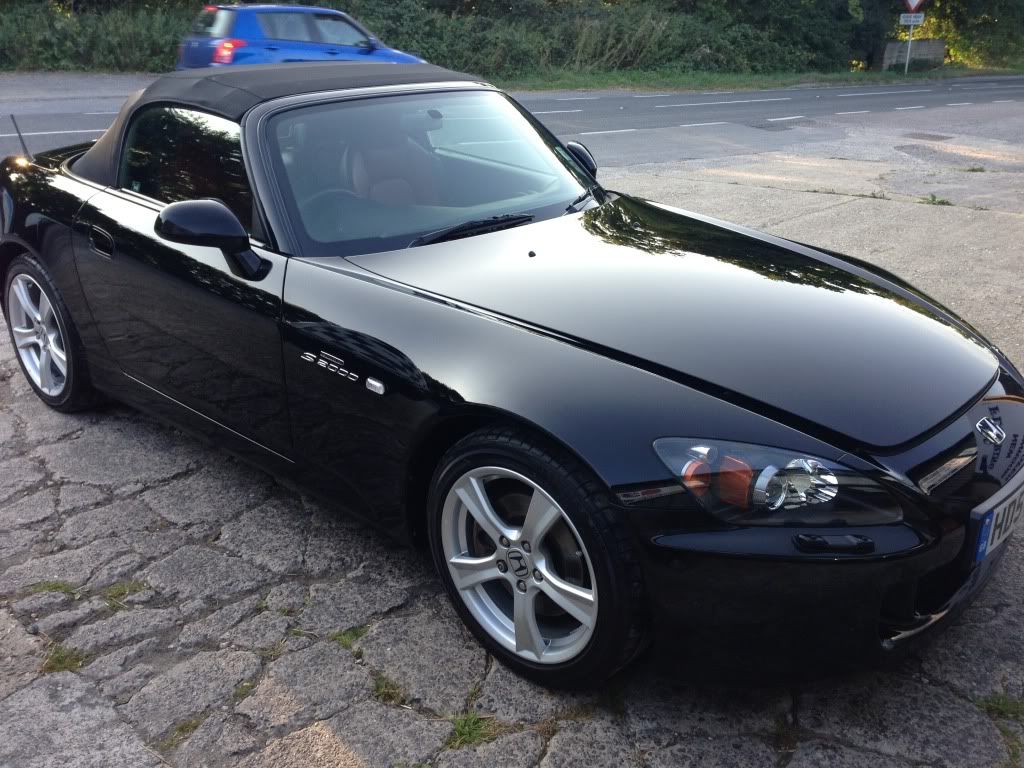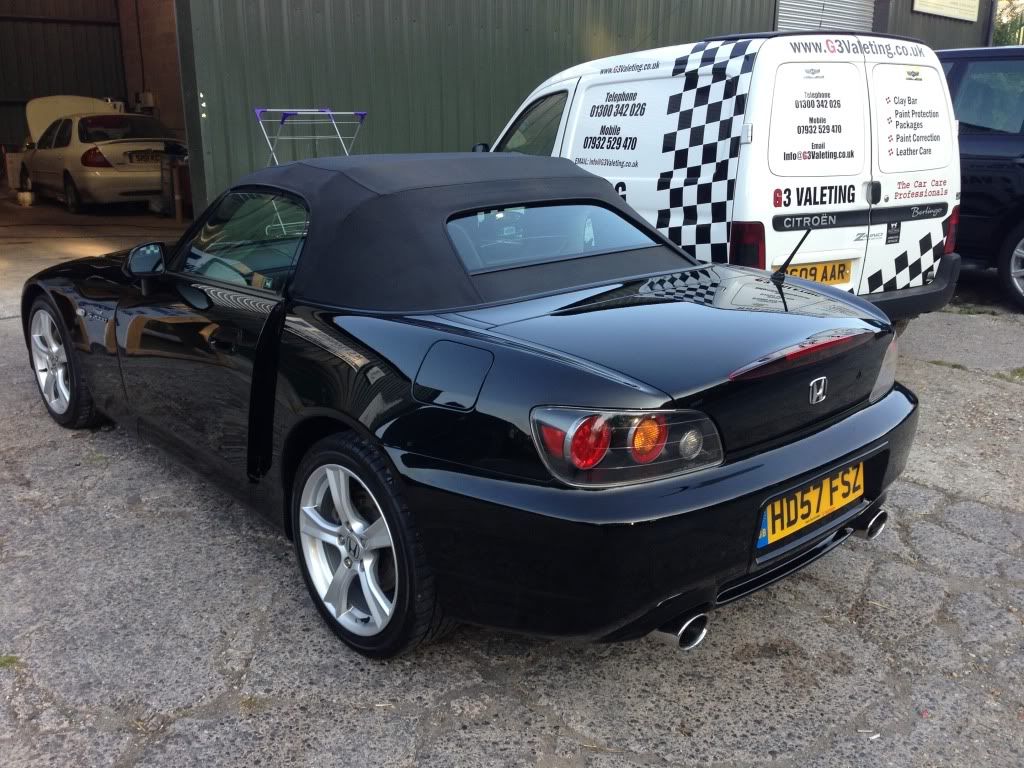 thanks for looking ...
#yourcardetailed