We recently had the privilege of carrying out a Full Valet on this 2009 Maserati GranturismoS to get it ready for a
wedding
in Burrowbridge near Bridgwater
The groom's boss had lent the groom the car to use for his wedding. Sadly, he hadn't cleaned it for a while. This was the car on arrival: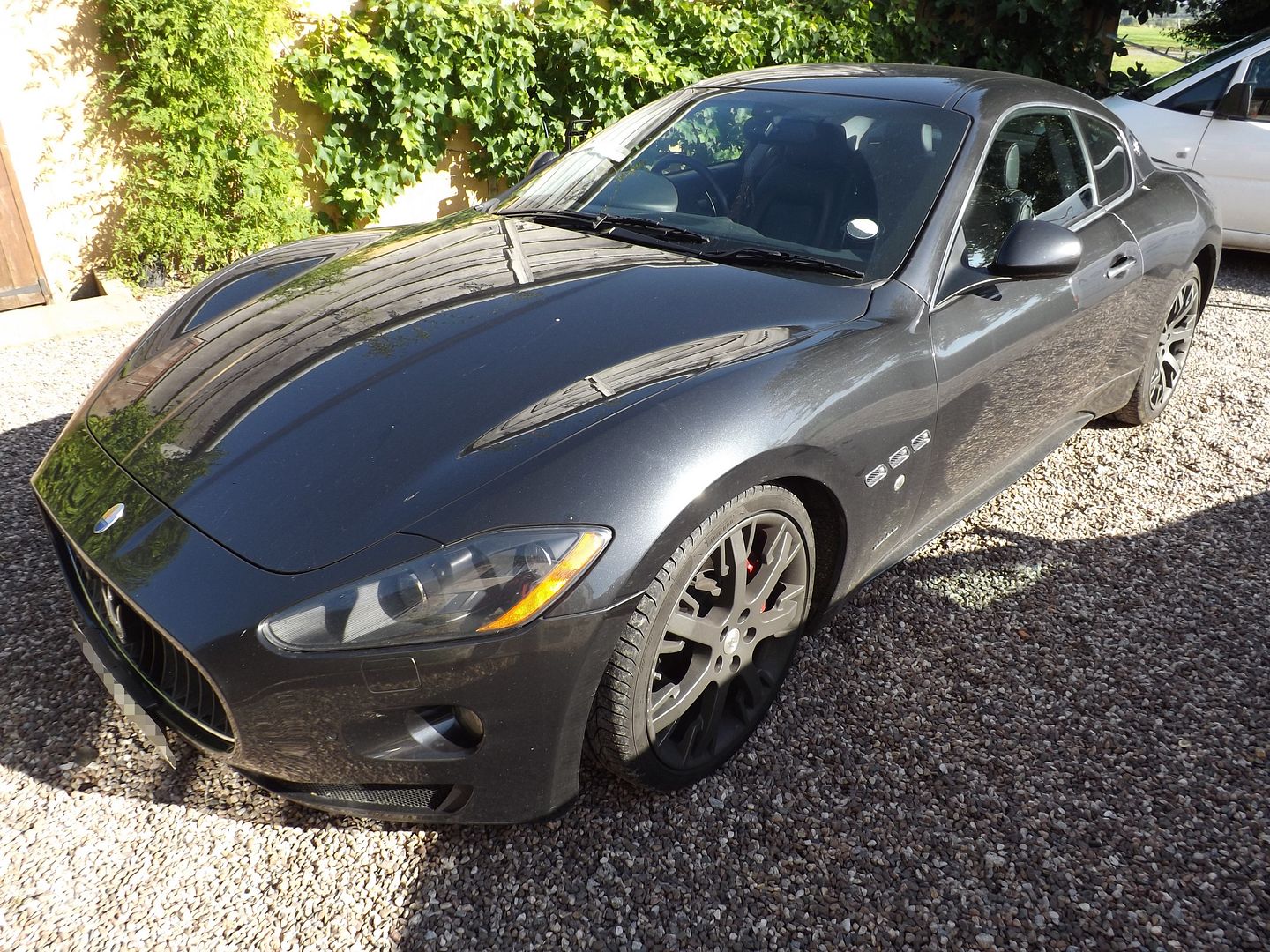 So we carried out the following:
Floor mats and carpets vacuumed and shampooed with an online supplier Carpet Shampoo Extra
Leather seats cleaned and conditioned
Dash surfaces and interior plastics cleaned
Insides of windows cleaned
Entire vehicle exterior pre-washed, washed, rinsed, tar spots removed, rinsed again and dried.
Wheels cleaned with an online supplier Brite Clean
Tailpipes polished with the Britemax Twins
Paintwork polished by hand with Angelwax Perfect Polish to enhance finish
Paintwork protected with Angelwax Ti22 sealant, topped with a coat of Angelwax Desirable wax
Tyres dressed with an online supplier Long Life Rubber Dressing
Trim dressed with Angelwax Corona
Now the afters, and I make no apologies for the abundance of after pictures!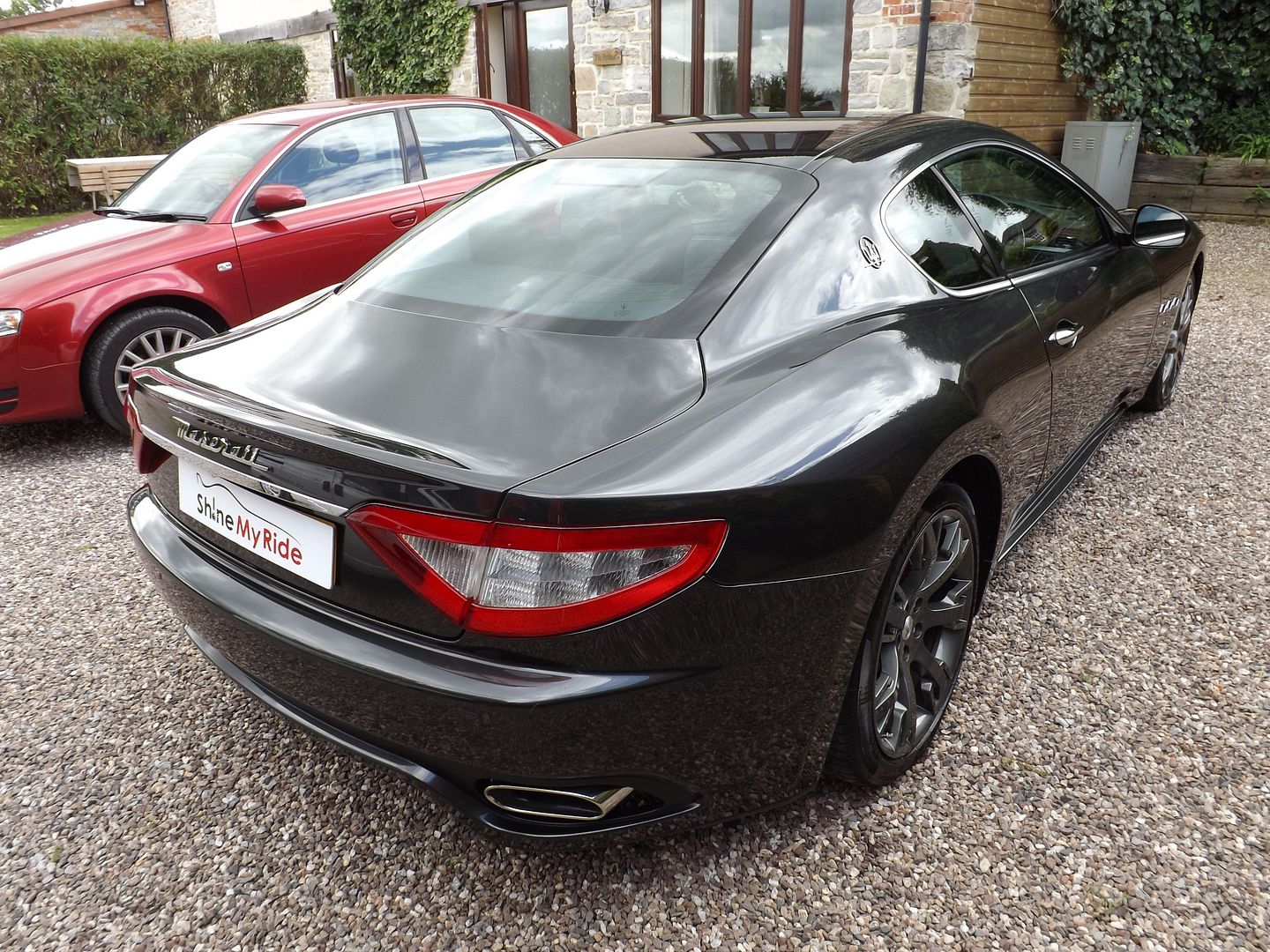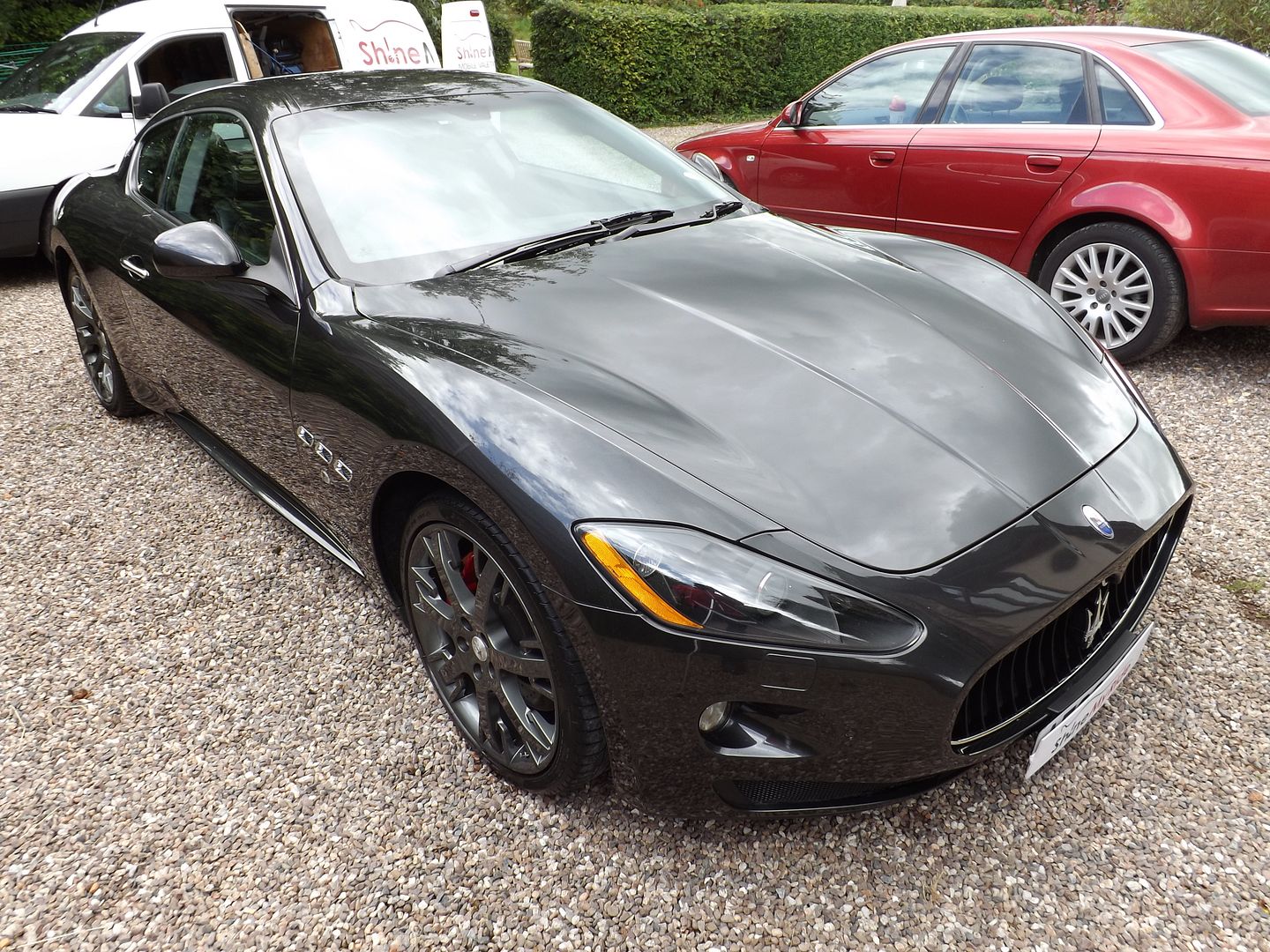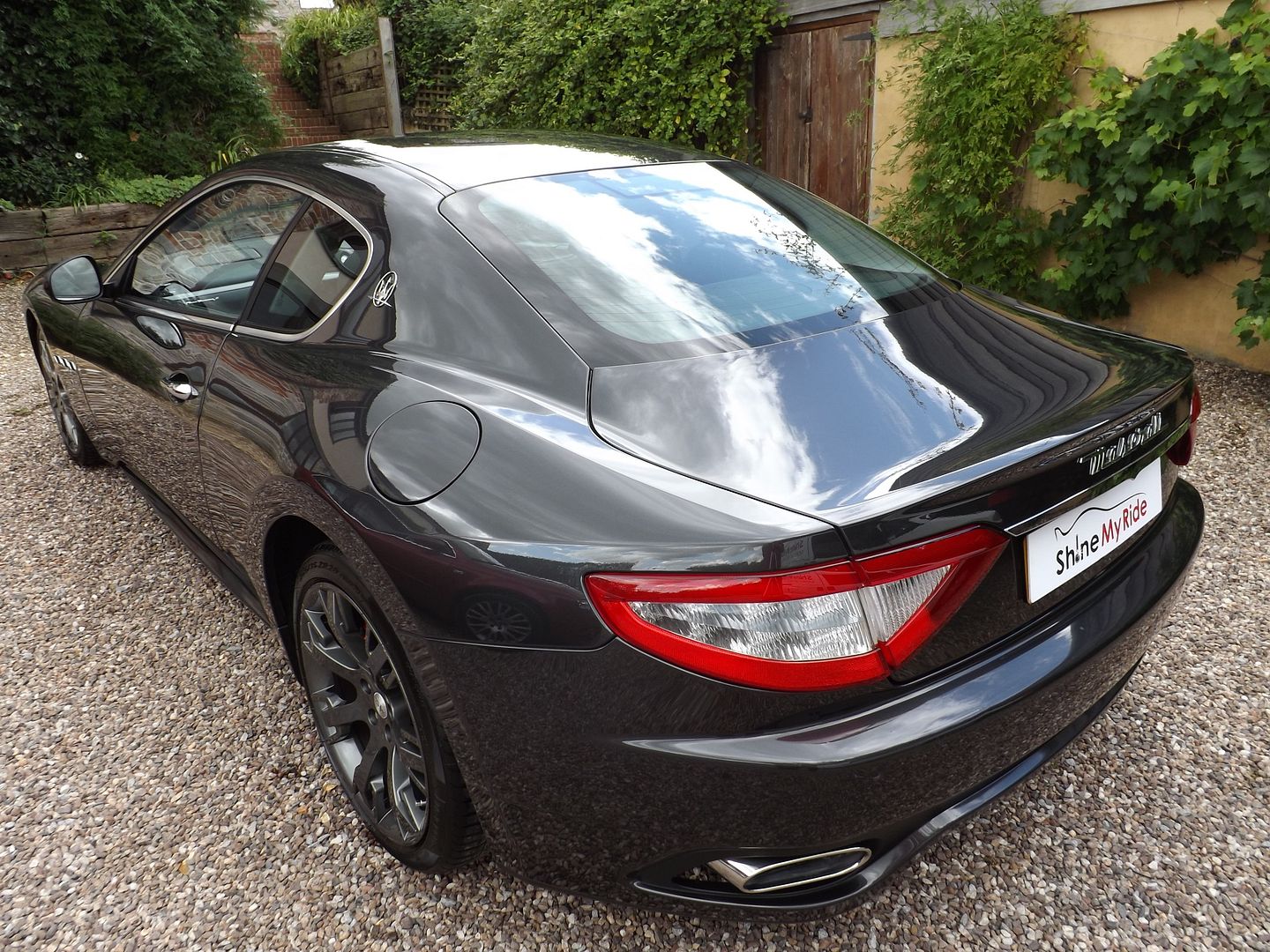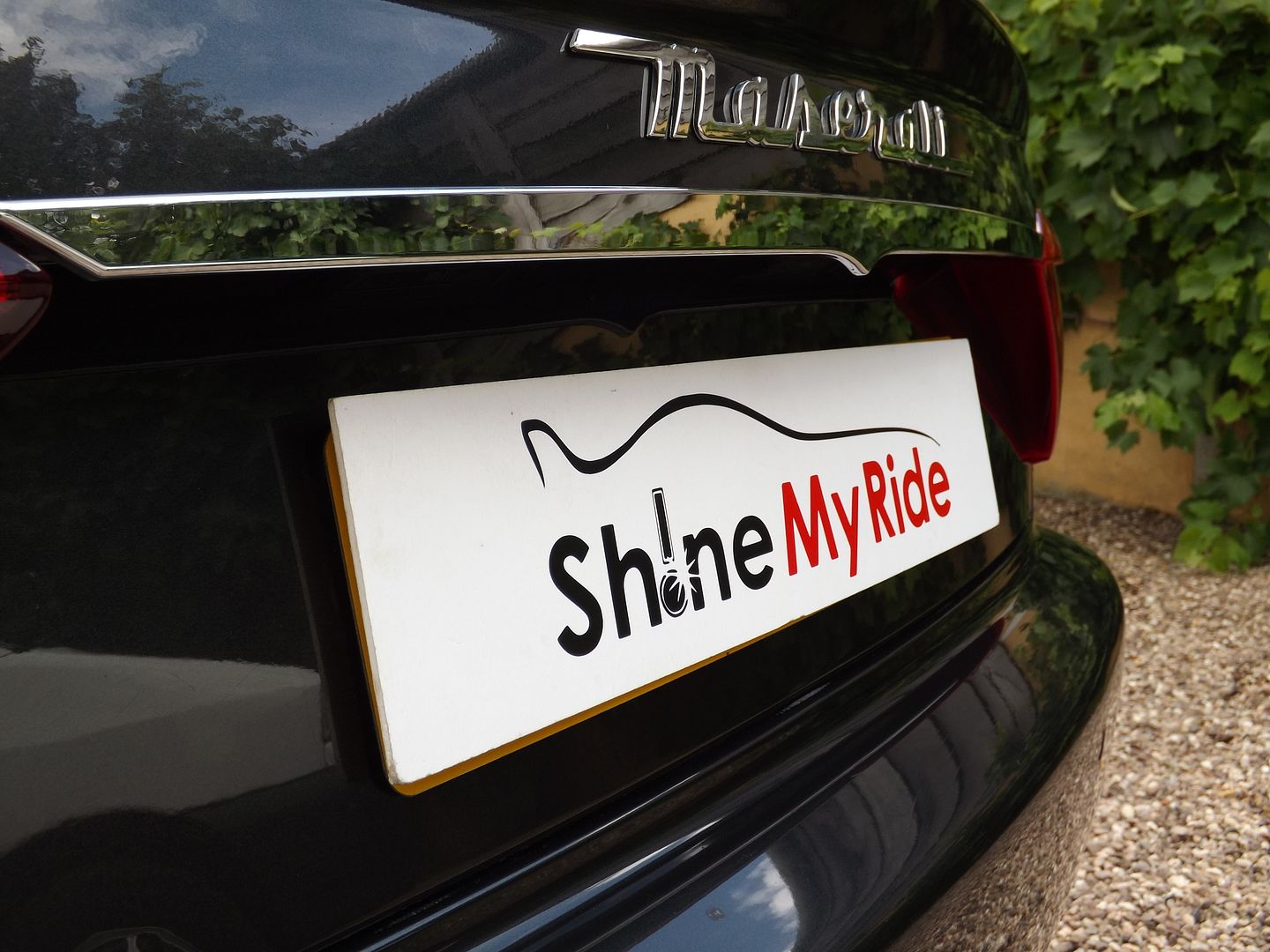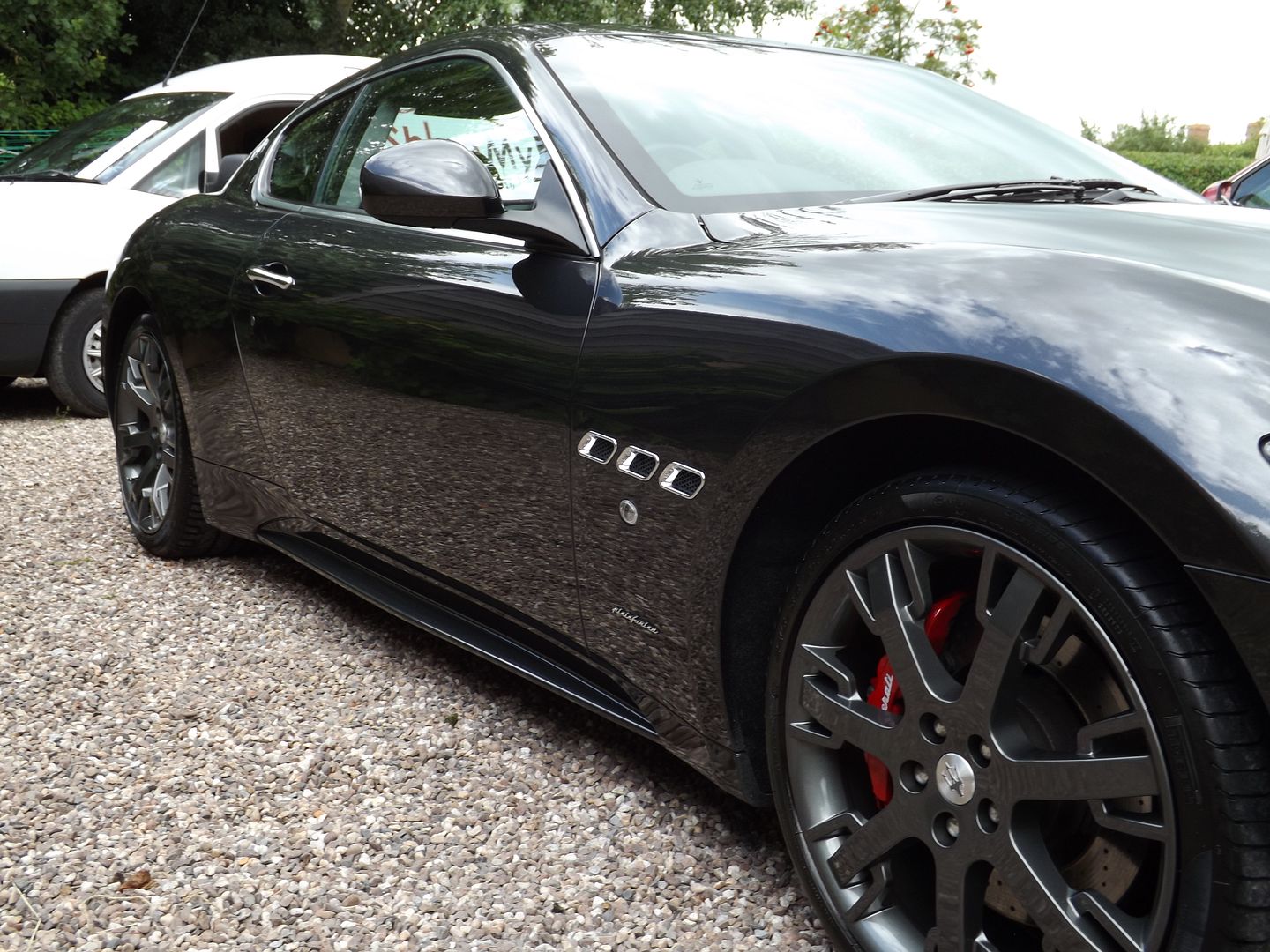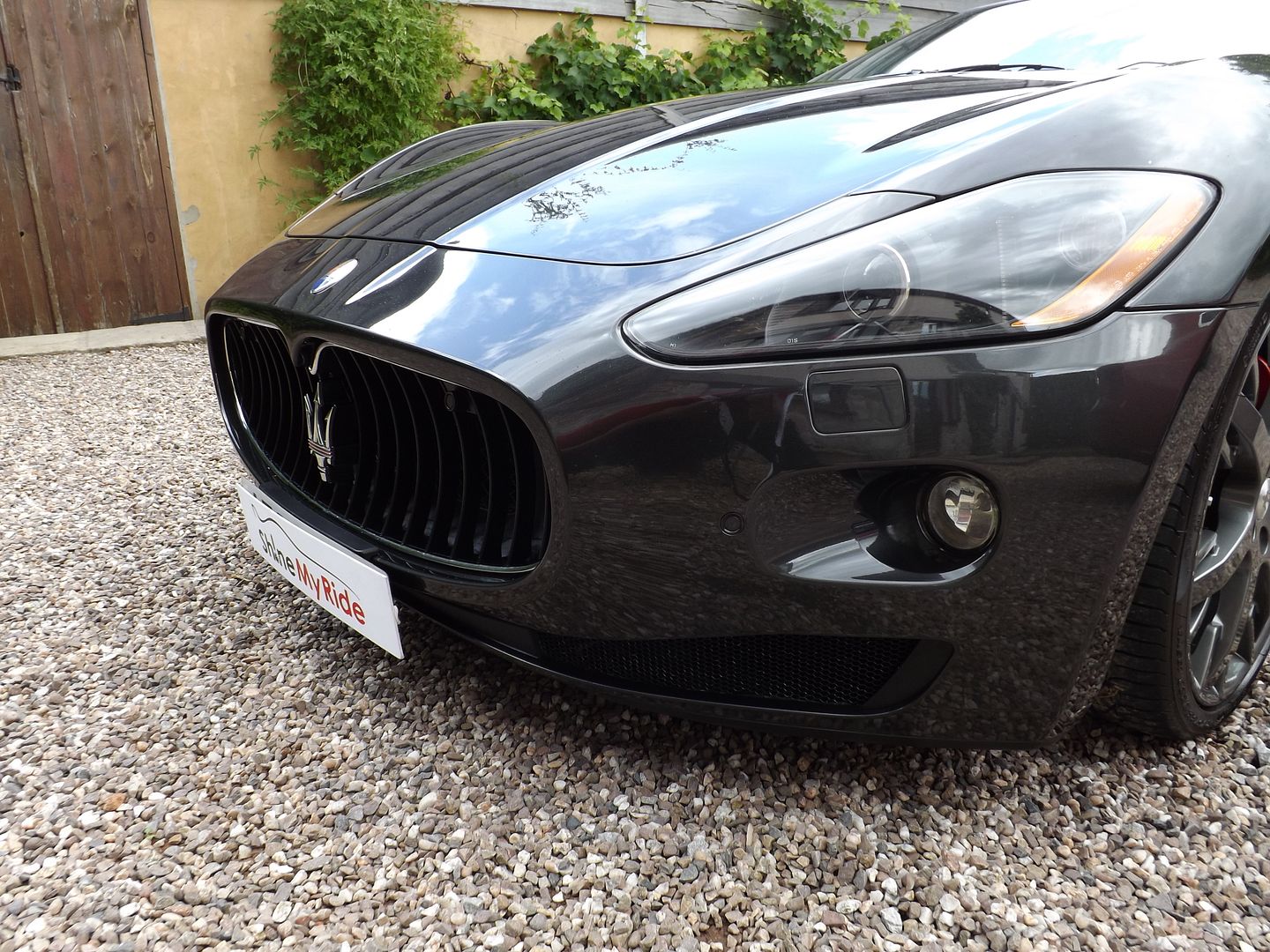 Oops, got distracted with the camera......anyway, back to the normal formula:
Thanks for making it this far
Chris