Another day, and another member of the Jaguar Land Rover model range. This time a 2008 Range Rover Supercharged near
Taunton, Somerset
.
The befores: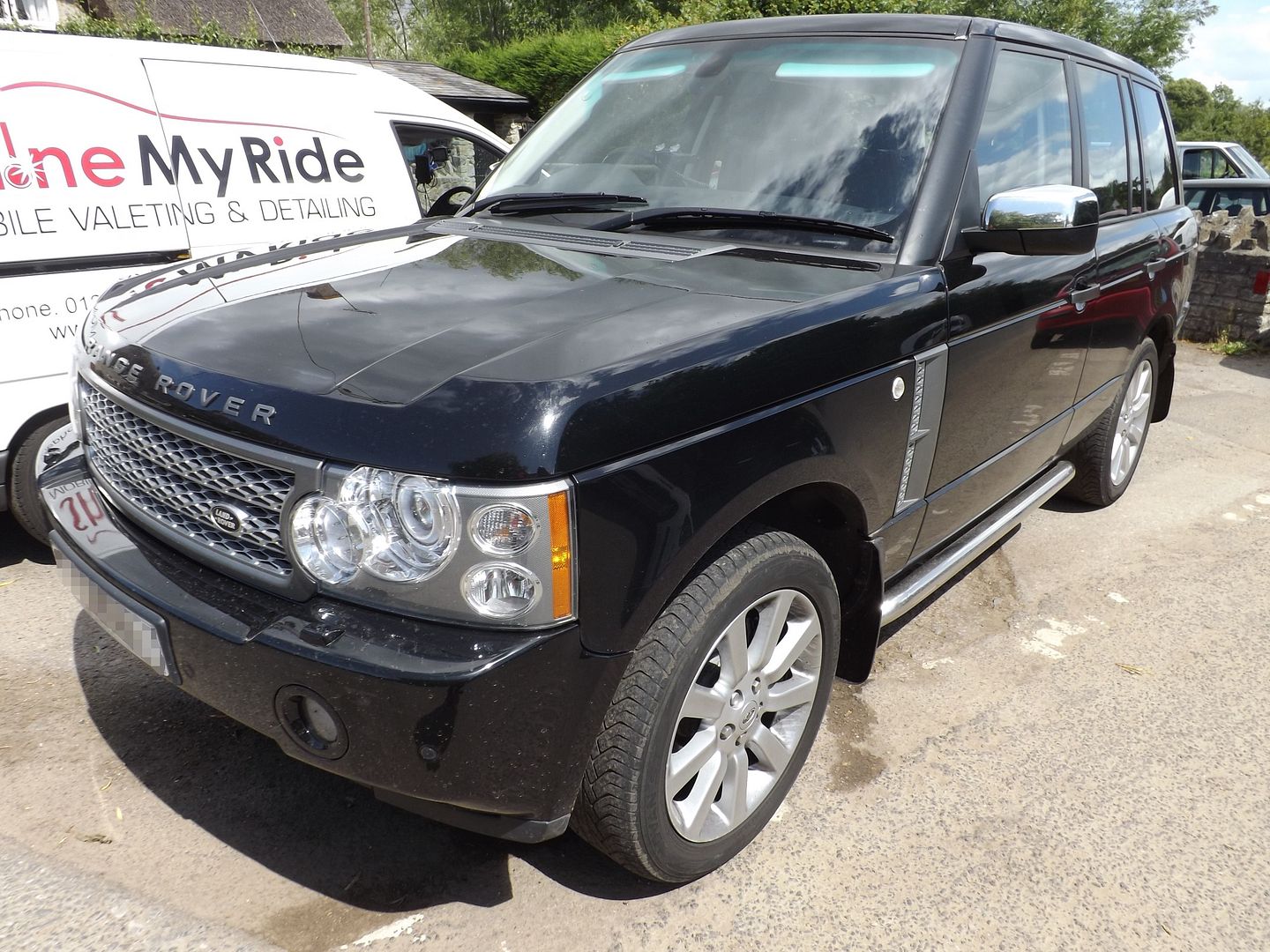 At first sight the car might appear quite tidy. Closer inspection showed a lot of scratches and swirls, robbing the vehicle of gloss and colour.
We carried out the following:
• Floor mats, carpets and boot area vacuumed and shampooed with an online supplier Carpet Shampoo Extra
• Leather seats cleaned and conditioned with Krystal Kleen Detail Lush Leather
• Dash surfaces cleaned to remove dust
• Insides of windows cleaned
• Entire vehicle exterior pre-washed
• Wheels cleaned
• Exterior washed, rinsed, tar spots removed, rinsed again with filtered water and dried.
• Polished by machine with Koch Chemie F5.01 Feinschleifpaste
• Waxed with Koch Chemie Hartwachs BMP
• Tyres dressed with an online supplier Long Life Rubber Dressing
• Trim dressed with Angelwax Corona
• Arch liners dressed with an online supplier Wonder Multi Dressing
• Exterior windows treated with glass polish
Now for some afters: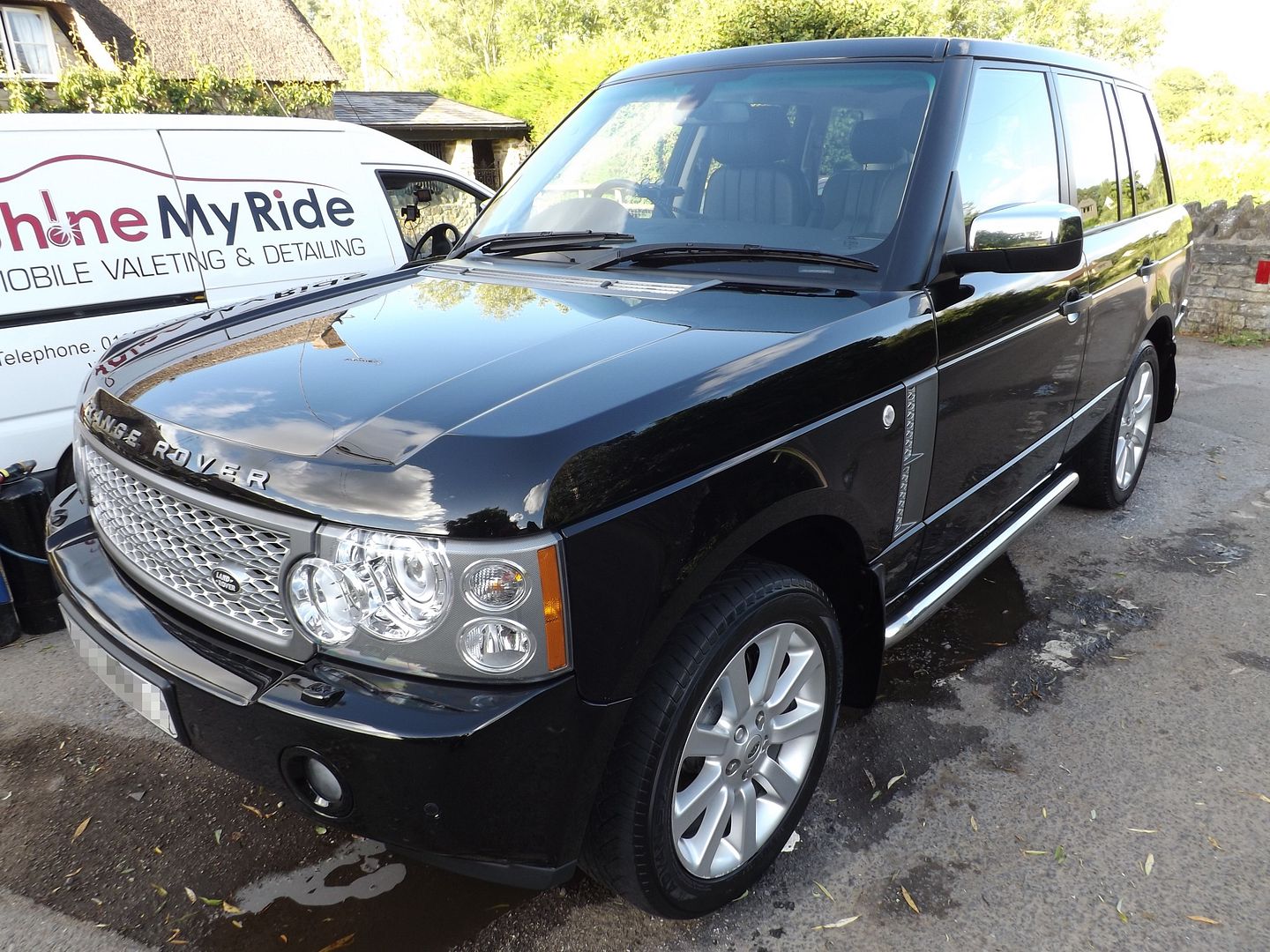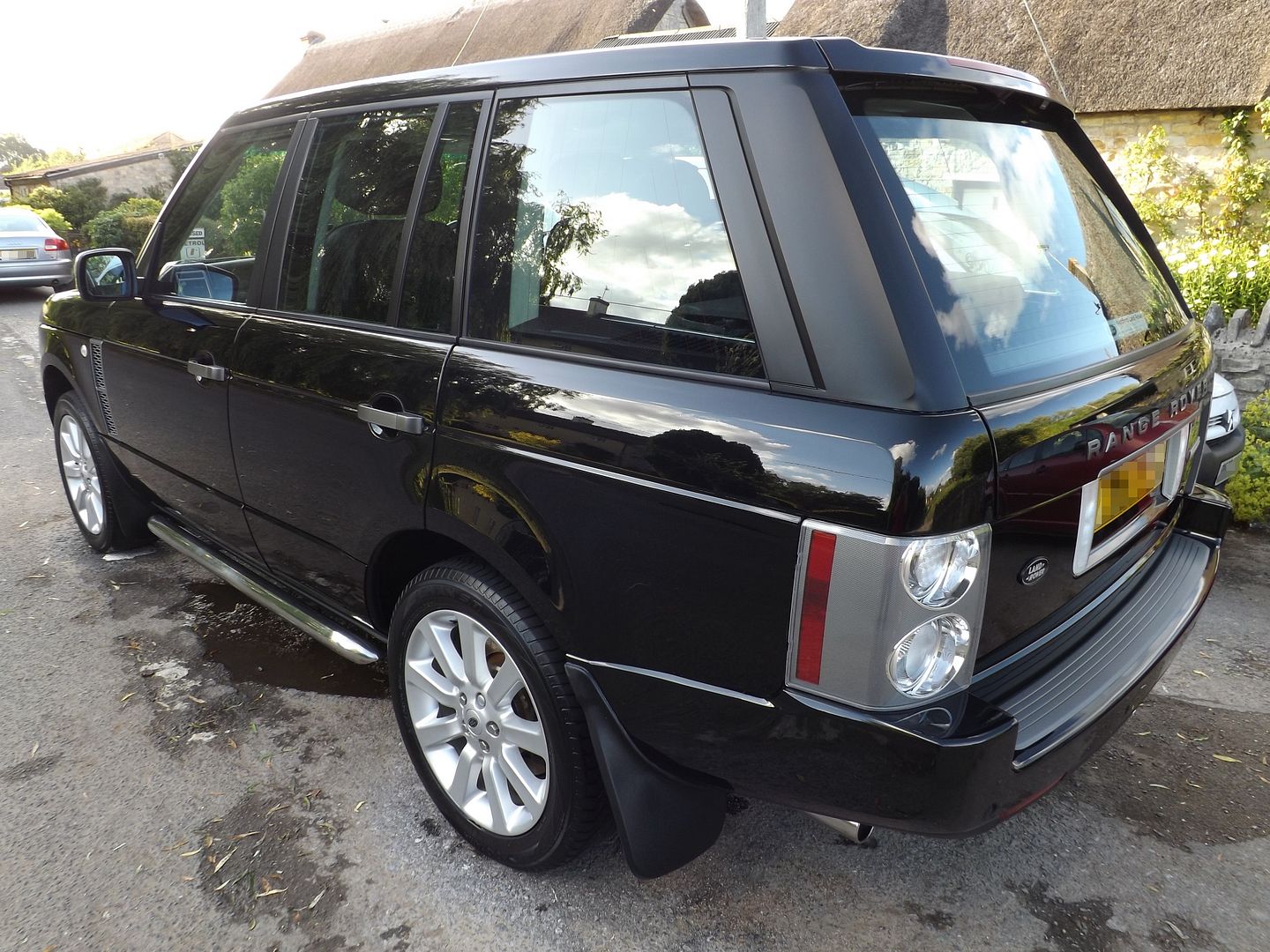 And of course:
Thanks for taking the time to look at this
Chris